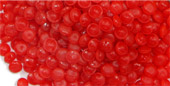 UNISOFT ADHENSION ™
Our UNISOFT ADHESION ™ compound series, offers excellent over molding TPE's to many different thermoplastic substrates. As a leader in adhesion development and over molding technology we offer soft materials to almost all engineered thermoplastic materials such as PC, ABS, SAN, PPO, HIPS, PS, PBT, PET and many more.
Key Benefits
Excellent over molding properties
Upgraded bonding technologies
Adhesion to many different substrates
Hardness

ABS, PC, ABS/PC,
PC/PBT, ET, PETG

Clear Multipurpose
Adhesion

PETG, PS, HIPS,
PPO, PET

35 SHORE A

40 SHORE A

45 SHORE A

50 SHORE A

55 SHORE A

60 SHORE A

65 SHORE A

70 SHORE A

75 SHORE A

80 SHORE A

85 SHORE A

90 SHORE A
Terms of sale

For more information on these or
any other adhesion grades please
contact your local representative or
send an inquiry to:
sales@unitedsoftplastics.com
Thank you!